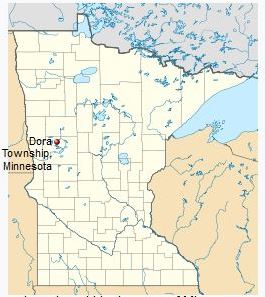 About Our Township
Dora Township is located in Otter Tail County, Minnesota.

The Dora Township Board is dedicated to serving the residents of Dora Township. The town board consists of one chairman, two supervisors, a clerk and a treasurer. The names and contact information of the current board are listed below.

The Board meets on the first Thursday of each month; meetings start at 7pm.
Meetings are held at CDH Vergas Fire & Rescue (back room)
If you would like to be on the agenda, please contact the Clerk.
The public is welcome and invited to attend.
Dora Township Board
Chairman
David Antonsen
29375 430th St
Vergas, MN 56587
Home: 218-342-3056
Cell: 218-841-0328
Term Expiration: 2023
Supervisor
Joseph Gerold
31178 410th St
Dent, MN 56528
Home: 218-758-3867
Cell: 218-640-1177
Term Expiration: 2022
Supervisor
Daryl Haarstick
28361 450th St
Vergas, MN 56587
Home: 218-342-2429
Cell: 218-850-3095
Term Expiration: 2021
Treasurer
Hans J Hanson
29456 County Hwy 4
Vergas, MN
Cell: 218-849-1675
Term Expiration: 2021
Clerk
Michael Kratzke
45494 County Hwy 35
Vergas, MN
Home: 218-342-3181
Cell: 218-849-8437
Term Expiration: 2022
Monthly Meetings
January 7: Agenda
February 4:
March 4:
April 8:
May 6:
June 3:
July 8:
August 5:
September 2:
October 7:
November 2:
December 2:
Special Meetings
March 9: Township Election (Supervisor & Treasurer)

March 9: Annual Mtg

TBD: Road Tour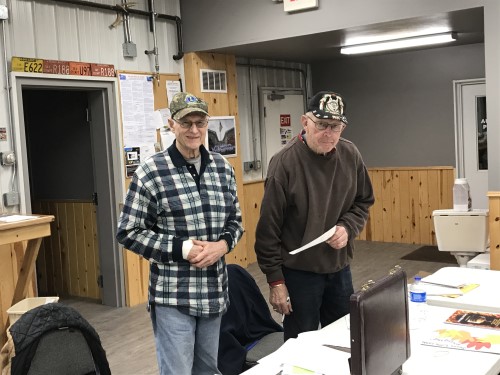 David Antonsen (Board Chairman) and Greg Meyer (Retiring Clerk)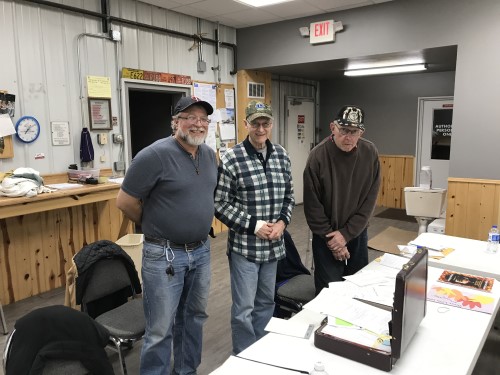 Mike Kratzke (Clerk) and David Antonsen (Supervisor) being swon in by Greg Meyer (Retiring Clerk) in Greg's his last official duty as Township Clerk. Greg Meyer served Dora Township for 42 years as Clerk.